Discus Tank
839
4
1
Share
Here is the tank as a whole. It has a pressurized cO2 system, 36″ Fluval Glo T5 Lighting, ADA Malaya Substrate, and a JBJ Reaction Filter with an Integrated UV Sterilyzer.
The tank has been running as is for about four weeks. All plants and most livestock was purchased at Arizona Nature Aquatics.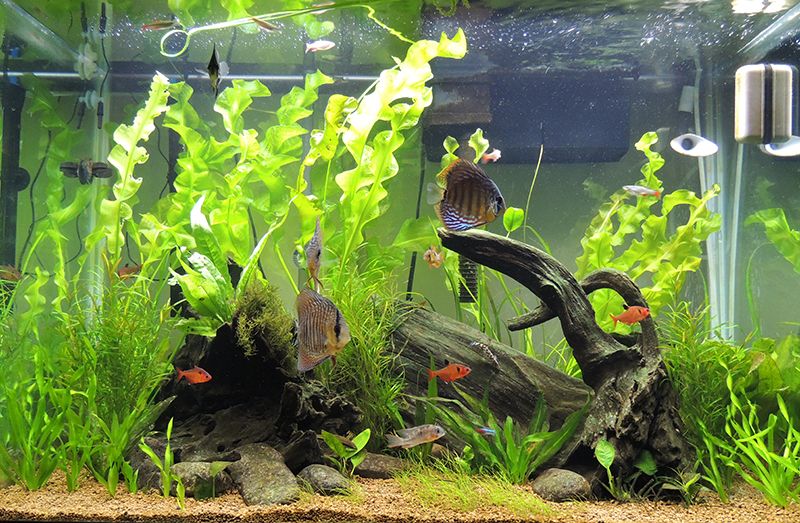 I am still having some issues with brown algae at this point. I am looking into getting a load of freshwater nerite snails to help with it.
But I am not sure that is the right way to go.
If you have any advice on how to rid the tank of the algae, it would be greatly appreciated!!